What is Feminism?
There has been this wave of turbulence on social media platforms regarding this term since some time. Let's just sit back, forget everything associated with this and just ask yourselves what is really FEMINISM?
Some people would say it's just a movement, a part of human evolution, an idea or a thought. Different people have different perspectives for this term. Well, some people might just not believe in it which is perfectly normal.
Want to know why it is normal?
Before explaining it. Let's take an example:
Time travel to the past when British ruled India. Back then, all those political leaders and parties, freedom fighters, reformers, etc. were people with contrasting mindsets. They all were governed with different set of principles, values and ethics.
Some believed in achieving freedom by launching movement, some by protesting peacefully, some by practicing violent methods, some by seeking permission through petitions, etc.
So, different they were but were unified in achieving their goal which was independence. That was the oxymoronic nature of our freedom.
Well, back then if one leader didn't agree with another, would that mean that one leader had joined the adversaries? or didn't want India to be freed?
Was that leader humiliated for not believing and agreeing with something?
No, they respected each other's opinions and discussed regarding that matter because they had a goal to set India free.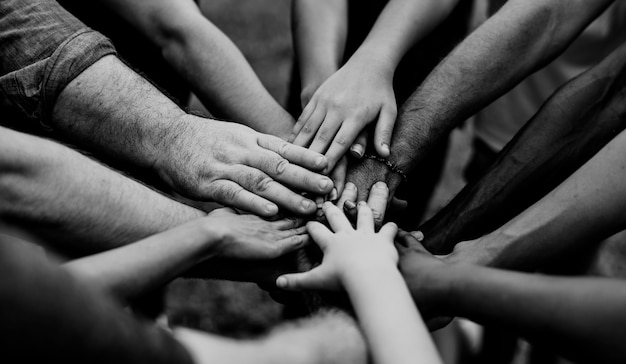 Similarly, coming back to modern times if a man doesn't support feminism then why should he be labelled as a "toxic masculine", "male chauvinist", "misogynists" and other such mean terms?
Why can't his opinion be equally respected? Since when has "believing in feminism" became such an important element of society?
If women like Divyangna Trivedi stood up for men and called themselves "anti- feminists' , why was she described as "gay" with "sick mentality" ?
She was just voicing out her opinion. Wasn't she?
So are some men, voicing out their opinions….
Believe me, there is some limit to hypocrisy
If a woman disagrees to the ideologies of male gender and gets to hear this type of criticism.
Then the next day all "feminist pages" on social media are there, demeaning and trolling every single account who criticized that one woman's opinion.
But do the masculinist pages do that when feminists criticise them for defying female ideologies?
This is the current situation. Believe it or not!
Yes, now I will be getting to hear this from feminists
That propaganda is pseudo feminism. Not all feminists are like that. It is true that there are two sections of feminism. The pseudo feminists and those who actually believe only in women empowerment for GENDER EQUALITY.  Through justice, these two out stand each other.
Real feminists are those who faithfully interpret and implement its meaning by demanding for their basic rights and fighting for those women who suffered gender injustice.
They realize its significance for progression of females and believe in "GENDER EQUALITY" by only uplifting women.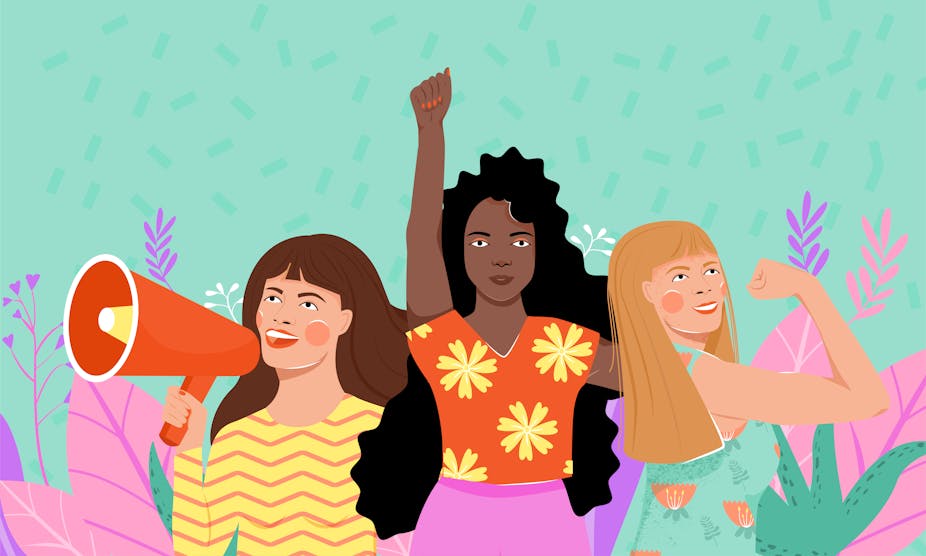 Well if there are any "pseudo feminists" reading this it might pinch you because you have gotten this meaning of word "justice" completely wrong.
Justice doesn't imply to the fact that you demean men for voicing their opinions but when women criticize the male gender and their ideologies then you are not open to opposition from their side.
Setting that aside, I have a Question to all fake "FEMINISTS"
Not only mine, but there are more articles, videos, etc. which talk about this agenda. When you are questioned about women demeaning men and all of that then some of you turn the tables and talk about pseudo feminists but otherwise you support their social media pages and put stories on your own account as well. I am not saying all of you do that, but some of you. Why?
You can either enter through a door or leave through it. Don't stand in between and block.
I support all those "Feminists" who are true to their gender and values. They do not act as fake and change sides. What's definite is definite. They realize the essence of woman empowerment and how important it is for the development of our society.
For them their main objective is uplifting women and "Gender equality" and not women supremacy over men. That is what truly feminism is and that's why it was born.
Speaking of a definite goal, for us it should be peace. Instead of cribbing and fighting over feminism, women, men, rights, etc. We should work together to achieve a gender-neutral term which is equity and peace for all. That's what feminism actually means.
By degrading men you are only portraying yourself as a weaker section which is the completely opposite to the meaning and purpose of the existence of this word. We all know the original definition of "FEMINISM" but its time to implement it in our belief system now before its existence is erased forever.
Uplift women, empower them, encourage them, motivate them, portray feminism in its fullest sense but remember women were not born to dominate men and neither were men born to dominate women. We were all created as equal.
Peace.